Cienta UK Kids - About Anna
Cienta UK Kids - About Anna
I have always loved shoes, probably because 9 times out of 10 they fit – unlike when I admire a Bandeau dress or Pair of Slim Fit Jeans!
I remember my first pair, a red leather Sandalette from Startrite Shoes still available in their Classic range!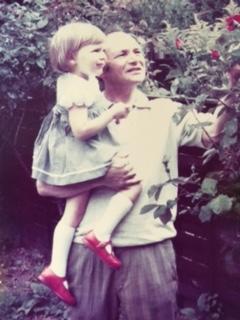 I remember feeling so proud of them! That feeling has stuck right through to my first pair of red-soled Louboutins. I purchased my first and only pair in Bergdorf Goodman, New York on my 30th Birthday.
Luckily I got them then as 9 months later my son Freddie was born and my heels now make special appearances only a few times a year!
After having my children Freddie & Annie I threw myself head first into motherhood, something I had always looked forward to.
Life hasn't been all bunting and baking, the past few years have been tough.
Freddie was diagnosed with Autism and ADHD and I soon realised my life would be going on a slight detour from the path I thought I was on.
My youngest Annie is now 10 and a budding Imelda Marcos asked me a while ago "When you were a little girl what did you want to do for a job?"
Wake up call!!! Time to do something I always dreamed of - wouldn't be everyone's dream but its always been mine.
Cienta shoes have been made in the La Rioja region of Spain for over 30 years and are now available to buy in the UK.
They are Eco-Conscious, made from all natural materials, Machine Washable, kind to growing feet and super Stylish (if they are good enough for SJP's girls...) and they are even Berry Scented.
I have loved launching and developing cienta-kids.co.uk I really feel I have started to get my mojo back, I have collaborated with, called in favours from and met some wonderful, inspiring Women and look forward to meeting many more.
Get in touch if you can't find what you are looking for - I will always try and get hold of a pair for you.
Anna x